Blog
In the week where the Class 4 were able to come and socially distance catch up for the afternoon in school, the children also worked very hard to complete their work packs. Not only have they been engaging in this, but they have also been very responsive to our daily class assembly emails -…
Category: Class of 2015
Tags: Class 4
I would just like to take this time to share with you a really heart-warming story that was brought to my attention last week.
Olivia in Class Four, has been busy working from home completing her weekly work packs - particularly enjoying her French and time on Duolingo. However, what many…
Category: Whole School
In the week where Liverpool (rightfully) won the Premier League and Leeds United sat firmly at the top of theirs, the children of Class Four continued to work hard striving for greatness. Miss Ings completed her phone calls and loved catching up with all the children.
Our work pack this week…
Category: Class of 2015
Tags: Class 4
It has been wonderful to welcome so many Class One children back this week. The children have adapted very well to the new routines and bubbles and both Mrs Barrett and Miss Ings have been impressed with their amazing attitudes. They were all so excited to be back with their classmates and seem…
Posted by Mrs Barrett on 24 June 2020
Category: Class of 2018
In a week where our online videos launched and daily assemblies began, the children have continued to showcase their fantastic work ethic and engage in everything given to them.
From motivation emails to riddles, they've done it all however, that's not all they've done! They've completed their…
Category: Class of 2015
Tags: Class 4
Although the weather has given us all a reason to stay inside, Class 4 haven't allowed it to dampen their efforts with their work packs! Whilst Mrs Bourne has been busy making phone calls and speaking to the children, I have been receiving emails and pictures of all their work...and how they're…
Category: Class of 2015
Tags: Class 4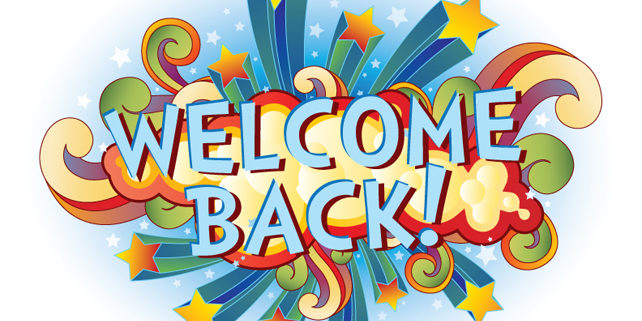 It was so lovely to see our Year 6 children again this morning we really have missed them! After a slightly nervous start the children soon adjusted to their new surroundings and routines and were enjoying catching up with each other. We talked about how they're feeling and what they've been doing…
Posted by Mr Rugg on 8 June 2020
Tags: Class 6
After a well-earned week off, Class Four have got back into the swing of things with their learning from home.
In maths, they have begun to look at symmetry, whilst in English they have been looking at improving noun phrases by adding or replacing. Alongside these subjects, they also have all…
Category: Class of 2015
Tags: Class 4
It's been yet another successful week of home learning for Class Four. Their continuous determination to succeed and always learn more never ceases to amaze me. As you will see by the pictures, the children have had a great time completing art work, yoga exercises, afternoon tea as well as maths,…
Category: Class of 2015
Tags: Class 4
It's been another successful week of learning from home. The children's continuous determination and resilience is inspiring to us all.
Here is just a small snippet of some work that has been emailed in:
Georgia - when she is not busy sending fitness videos or drawing, she can be found…
Category: Class of 2015
Tags: Class 4
It has been another successful week for Class 4 whilst they learn from home. They were tasked with daily English and maths work as well as their weekly French, history, SITE, computing, R.E, PSHE and PE lessons! Obviously, this challenge did not phase them as they continue to work extremely hard…
Category: Class of 2015
Tags: Class 4
After a lovely Easter break, where the weather definitely brightened everything up, the children got back to it with their new learning packs! As always, their work ethic and determination to succeed, paired with their resilience astounds me! Mrs Bourne and I are the luckiest teachers to have such…
Category: Class of 2015
Tags: Class 4