Author: Mr Rugg
It's been another jam-packed half-term full of lots of new learning and exciting events. We were delighted to be able to launch the Year 6 'Reading Challenge' with a new partner based format and some new books to delve into. I must say I am extremely proud of how the children have tackled the…
Posted by Mr Rugg on 17 December 2020
Category: Class of 2014
Tags: Class 6
Well done to all of the children who made fantastic presentations as nominees for the School Council. They had all worked extremely hard and came across brilliantly. It was a very hard vote for the class but great to see democracy in action! Congratulations to the winners I'm sure they will do a…
Posted by Mr Rugg on 19 October 2020
Category: Class of 2014
Tags: Class 6
We have had a very productive week in Year 6 this week. The children worked really hard in maths and managed to master our long division method (phew!) and then spent the week planning and writing letters from the perspective of a WW2 evacuee. They did some more work on circuits and electricity in…
Posted by Mr Rugg on 9 October 2020
Category: Class of 2014
Tags: Class 6
Another busy week here in Year 6. We started off by carrying out our debate 'Is home learning better than learning at school?'. All of the children had worked really hard to write their arguments which made for a great debate. After a democratic vote I was please to see the children defending…
Posted by Mr Rugg on 5 October 2020
Category: Class of 2014
Tags: Class 6
Congratulations to our two Stars of the Week this week. They have both shown great effort in lessons, made really useful contributions, and have pushed themselves in all of their work. We also have a pair of neat and careful handwriters who have shone this week. A huge well done to these children…
Posted by Mr Rugg on 28 September 2020
Category: Class of 2014
Tags: Class 6
Year 6 have had a wonderful day learning all about life as an evacuee during WW2. After catching the train and being allocated to their new families by the Billeting officer, they read letters from their parents but were interrupted by the air raid siren so had to take cover under the tables. They…
Posted by Mr Rugg on 24 September 2020
Category: Class of 2014
Tags: Class 6
What a fantastic first full week back we've had in Year 6. Not only have the children been busy doing assessments, they've fitted in learning about place value to 10,000,000 in Maths and have been identifying persuasive features to use in a debate next week. They were busy doing athletics in PE…
Posted by Mr Rugg on 18 September 2020
Category: Class of 2014
Tags: Class 6
It was lovely to welcome our new Year 6 class back today and everybody was pleased to see each other. There were lots of smiles and the children settled in really well - I'm sure there will be a few early nights this week as we get back into our routine!
We enjoyed hearing about each other's…
Posted by Mr Rugg on 9 September 2020
Category: Class of 2014
Tags: Class 6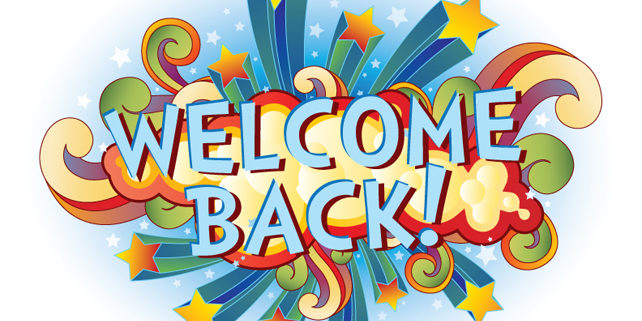 It was so lovely to see our Year 6 children again this morning we really have missed them! After a slightly nervous start the children soon adjusted to their new surroundings and routines and were enjoying catching up with each other. We talked about how they're feeling and what they've been doing…
Posted by Mr Rugg on 8 June 2020
Tags: Class 6
We finished another busy week with some super music learning. We listened to and appraised Carole King's 'You've Got A Friend' (the children said it made them feel 'dreamy' and think of their friends), then we had a go at accompanying the music on the glockenspiels.
Earlier in the day the…
Posted by Mr Rugg on 28 February 2020
We got straight into maths for the start of Spring term 2. We were working out the volume of cuboids and arrived at a formula to apply to all examples. We're going to be moving on to calculating angles and finding unknown angles in shapes.
We started our writing unit on 'persuasion' - writing a…
Posted by Mr Rugg on 25 February 2020
For the past couple of weeks we have been learning about units of measurement. We have been converting between different units such as kilometres to miles, and have learnt about different imperial and metric measures. To finish off we measured each other - Max just pipped Tom as the tallest by…
Posted by Mr Rugg on 31 January 2020
Tags: Class 6